In Udine the exhibition "Takashi Paolo Nagai Announcement from Nagasaki"E
Written by the Friends of Takashi and Midori Nagai Committee
Presentation meeting and exhibition with free admission
November 5-20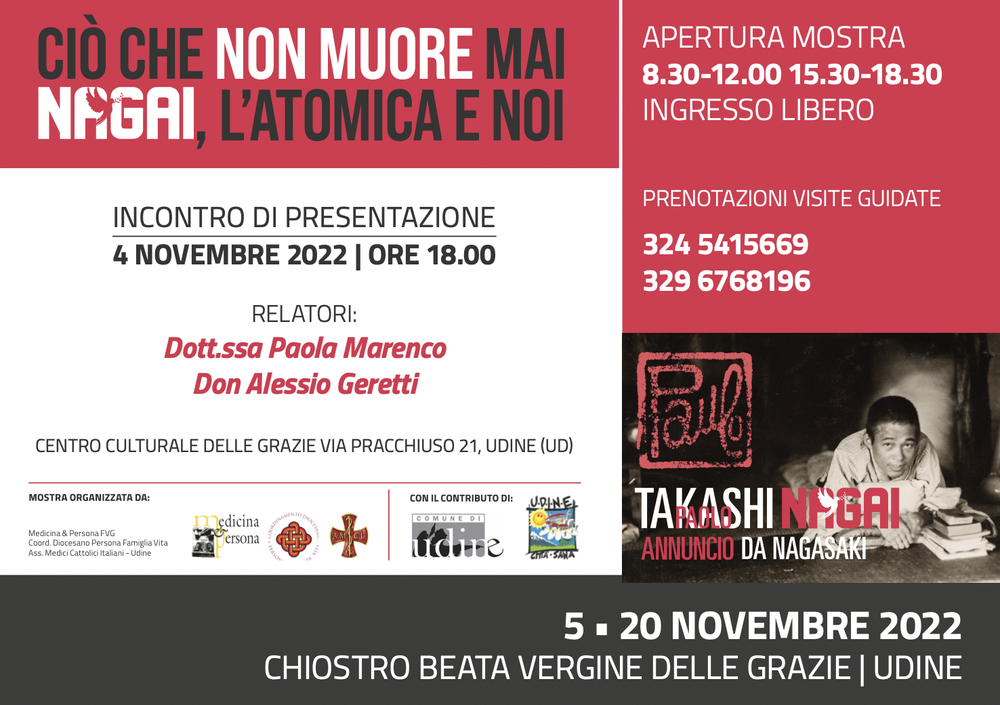 From 5 to 20 November it will be possible to visit the exhibition "Takashi Paolo Nagai. Announcement from Nagasaki "at the Cloister of the Blessed Virgin of Grace, in Piazza I Maggio, Udine
The exhibition is free to enter.
Opening time
8.30-12-00 | 15.30-18.30
For reservations:
cell: 324 5415669 | 329 6768196Download poster
---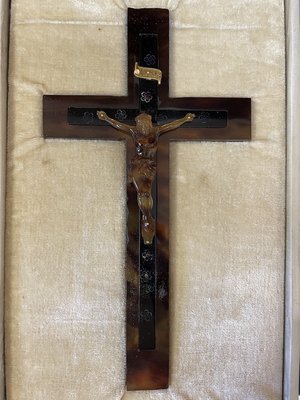 A few months ago we learned of a curious and moving fact. It begins in 1953 when Makoto and Kayano, sons of Takashi and Midori, went to Rome to visit the Holy Father Pope Pius XII. On that occasion they also met some members of the National Association of Italian Catholic Doctors (AMCI) who, two years earlier, in 1951, donated a statue of the Madonna in Carrara marble to be placed among the ruins of the Urakami Cathedral.

The sons of Takashi and Midori, as a sign of thanks for that generous gesture, offered a precious crucifix in turtle scales and blue mother-of-pearl, handmade by the Catholic artisans of Nagasaki.
It was hung for years in the Roman headquarters of the association, in via della Conciliazione and rediscovered by the secretary of the association after several years.
The crucifix will be exhibited in Udine on the occasion of the exhibition on the Nagai spouses.