CHAI the NGO
Overview | Focus Areas | Other Activities | Partnerships | Accreditations | Memberships | Collaborations
Community Health
8,72,135
people reached through home-visits in the last 5 years
30,126
Pregnant women referred for institutional delivery
1,05779
Symptomatics referred to health care institutions
82,630
Children referred to health centres and linked with Integrated Child Development Services (ICDS)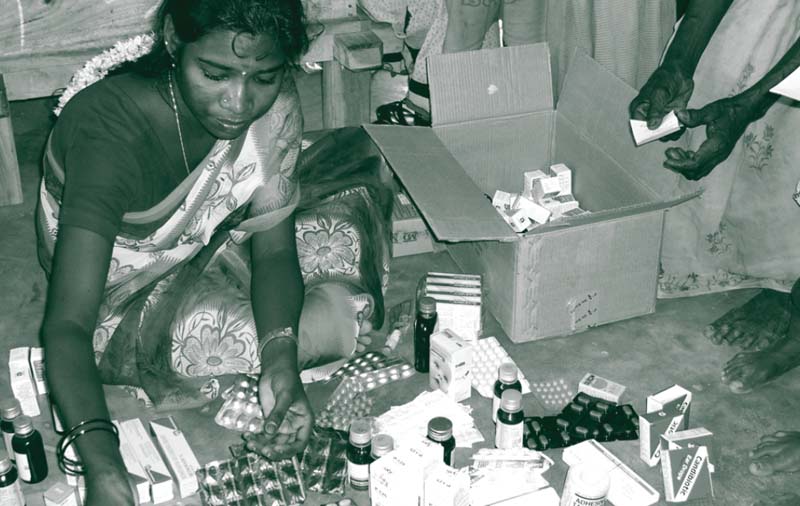 Community based healthcare models reach the last mile and provide care to people who need it the most. CHAI has been focused on affordable, accessible and quality healthcare for people at the margins.
Provision of preventive and promotive healthcare enables the community to be collectively responsible for their healthcare needs and demand health as a right. CHAI interventions ensure availability of quality health care at no cost or a reasonable cost which provides an alternative to high cost curative services.
Palliative Care
48,510
inpatient days with an average of 10-12 days per patients in the last 3 years
11,911
visits made by health care providers for home-based palliative care
90,217
people sensitized on community-based palliative care
4848
inpatients provided palliative care.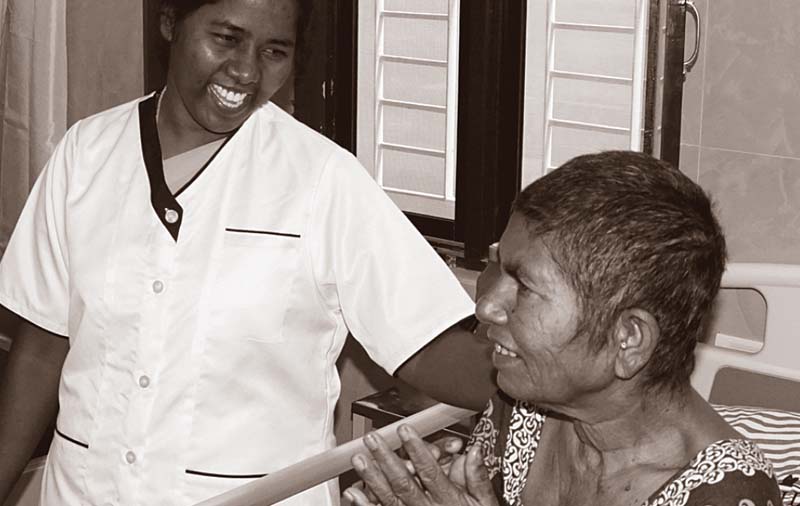 Every eight minutes, one woman in India dies due to cervical cancer. 2.5 million people are affected by cancer each year. An estimated 5.4 million palliative care patients do not receive required care. Less than 3% of the patients who receive care are provided adequate pain relief. India ranks at the bottom in the quality of death index.
CHAI initiated Pratyasha, a proposed centre of excellence for palliative care in collaboration with Misereor and the Italian Bishops Conference. Seven regional palliative care units are linked to Pratyasha. The holistic model provides for pain management and psych spiritual care through both institutional and home based care. The healing power of nature is leveraged to provide palliation to the patients. For the terminally ill, the focus is on a joyful transition.
The initiative collaborates with Mehdi Nawaz Jung Institute, Pallium India, University of Melbourne and St. Vincent's Hospital for training. Implementing collaborators include Sister Doctors, Pontifical Academy of Life and Billion Lives as the technology partner.
Disability
33000
children were assisted in the past 25 years.
25,852
health-care support provided
33,331
educational support provided
10,361
cataract surgeries were performed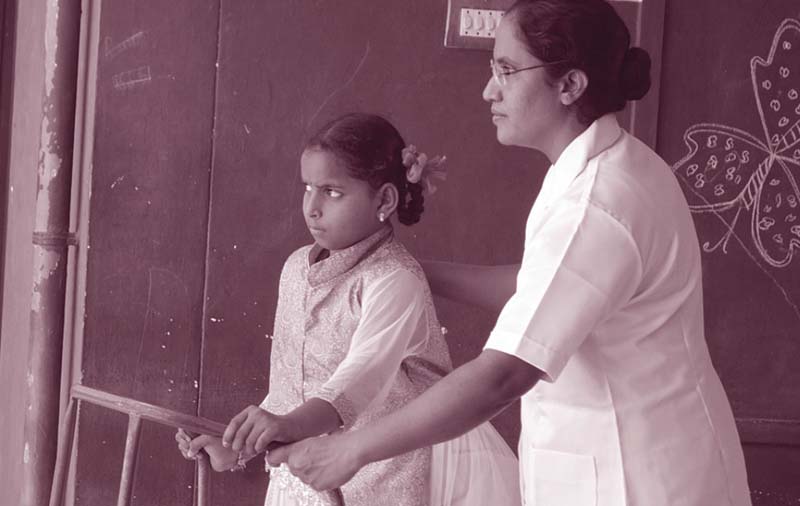 An estimated 27 million people in India live with disabilities, among which 70% reside in rural areas. CHAI with the support of Liliane Foundation and Christoffel Blinden Mission(CBM) works with children and youth with disabilities belonging to marginalized families.
Since 1994, the intervention provides holistic rehabilitation in four thematic areas, health, education, livelihood and social inclusion. The program works through two pillars, Child Development (to improve functioning through physical aids) and Enabling Environment (to reduce environmental barriers to disability).
The goal is to ensure that the children with disability receive equal rights and are able to lead a life with dignity. CHAI chairs the LINC-Asia regional network and the ENGAGE disability network to promote knowledge exchange, unite organization in the disability arena for advocacy and sustainability.
Children affected and infected by HIV/AIDs
8769
infected children provided with nutritional support and multivitamins in the last 5 years
3092
affected children provided with nutritional support and multivitamins
1043
infected children being provided psycho-social, vocational and rehabilitative care
374
affected children being provided psycho-social, vocational and rehabilitative care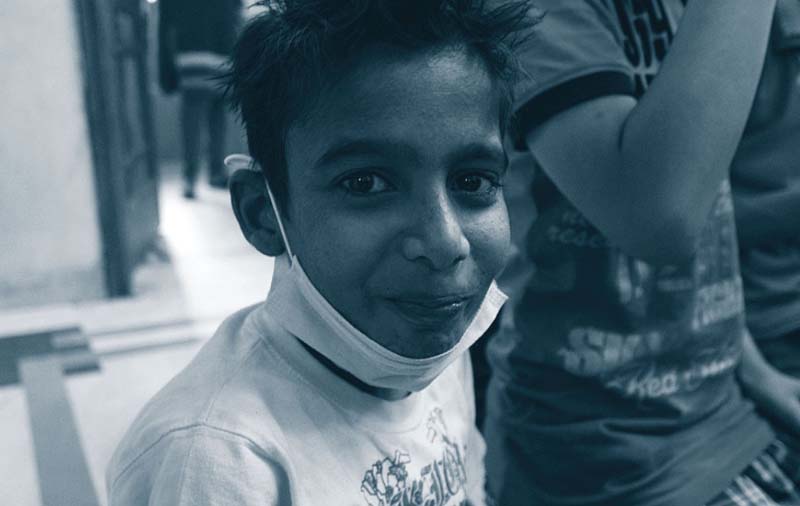 Despite the plateauing of the HIV epidemic, the aftermath has affected and continues to affect the lives of numerous children. It has been estimated that 7% of all new HIV infections in India occur in children. In addition, children are affected by HIV due to death of their parents.
While medical services and anti-retroviral therapy is available for the infected children, these infected and affected children need numerous ancillary services including psycho-social, vocational and rehabilitation services. The children face numerous challenges due to lack of parental support (orphans), lack of opportunities for education, nutrition, livelihood and stigma. CHAI and its Member Institutes manage HIV/AIDS centres to provide counselling, clinical management, referral and psychosocial support.
The centres also support children through special care homes. Through these centres, children are also given a composite care of health, education, social security and nutrition.